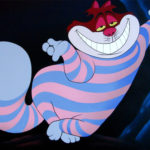 Sprühfarbe & Marker auf Leinwand (70cm x 50cm).
Auftragsarbeit nach der Originalvorlage aus dem Walt Disney Film 'Alice im Wunderland'.
Die Zähne und Augen wurden zusätzlich mit phosphoreszierender Sprühfarbe versehen
(Glow in the dark Effekt).
Um eine hohe Genauigkeit zur Originalvorlage zu erzielen,
wurde die Skizze mit Hilfe eines Rasters angefertigt: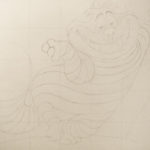 ---
Ich besitze keinerlei Rechte an Walt Disney's 'Alice im Wunderland'
I do not own any rights of Walt Disney's 'Alice in wonderland'
Copyright Walt Disney / All rights reserved by Walt Disney.